You create, we design
2023-05-30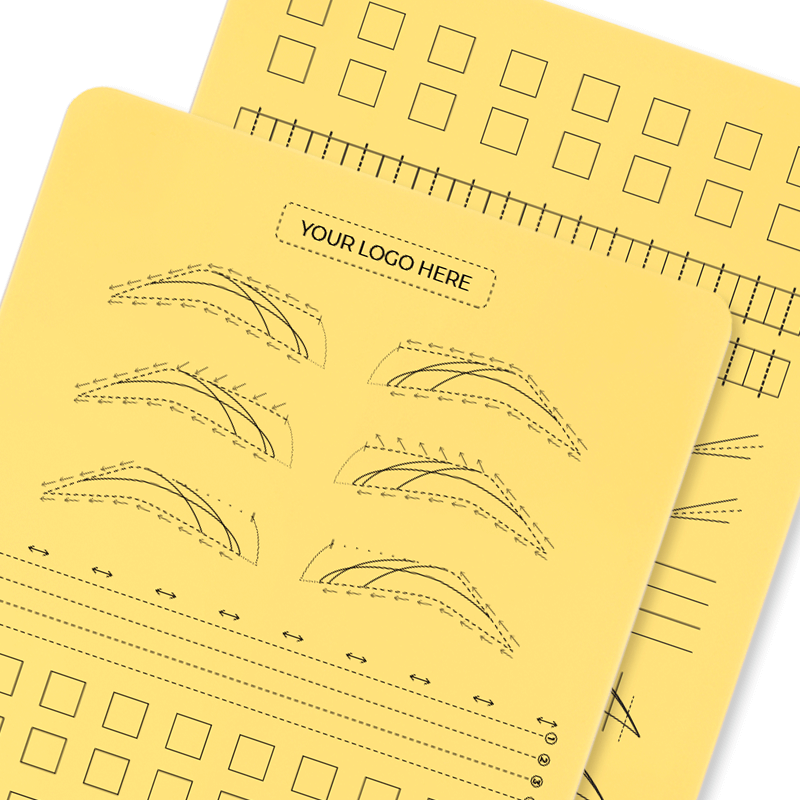 At Quantum, we understand the importance of possibilities, continuous development, and standing out from the competition. To meet the expectations and needs of trainers, we are expanding our offering to include customization of latex skins, which are an important educational element for both in-person and online training. We are aware of how challenging it can be to create a product that meets our specific needs, which is why at Quantum, we handle everything - all we need is your idea and a clear vision of how the final product should look. Each pigmentation technique requires an individual approach, which is why, together with our graphic team, we want to give you the opportunity to create a design tailored to your technique and the needs of your students.
The A4 latex skins, which you will find in Quantum's offering, are without a doubt one of the most popular products in our lineup. Finding the right material that meets the expectations of the most demanding trainers was a significant challenge for us. However, combined with the appropriate printing technique, it has allowed us to create a phenomenal end product.
How to create your own design?
If you have a clear vision of how your project should look and you can present it to us through simple drawings on paper, then we have completed the first step! Our experienced team of graphic designers will refine every smallest detail, including not forgetting about your logo.
How to place an order?
Orders can be placed via email: design@quantumpmu.com, biuro@quantumpmu.com
The minimum order quantity is 100 pieces.
What to consider when placing an order?
Make sure you have dedicated enough time to create a detailed description of what should be included on the latex skins. Describe your vision precisely. Hand-drawn or Procreate app illustrations will be very helpful. Don't stress if they are not perfect; they are meant to show us how you envision the final product. Skins can have a one-sided or two-sided print. If you want your logo to appear on the latex, please attach it in .ai, .pdf, .svg, or .eps format (If you are unsure about file extensions, contact the person who created your logo and ask for assistance).
What possibilities does custom printing on latex offer?
By creating your own print on latex, you can give your products a unique character, tailor the design to the technique you teach your students, and stand out from the competition. You can design a pattern and add a logo that reflects the identity of your brand. They serve as an excellent form of advertising and promotion for your training facility.
What are the specifications of the latex?
The dimensions of a single skin are 198mm x 295mm (thickness 3mm).
Does the print wash off?
The print on the skin has been prepared using a special printing technique that allows for the removal of individual elements. The skins have been designed for people whose work is chaotic and imprecise. The awareness of the loss of shape causes trainees to pay greater attention to the performed actions - work becomes more controlled and clean. Due to the material they are made of, the skins require more effort compared to other skins in Quantum's product offering (A5-sized skins). Each pigmented area gradually saturates over time.