You are here:

Payment and shopping without tax
Payment and shopping without tax
The eService payment gateway facilitates a smooth transaction process by allowing you to select your bank. It then securely redirects you to your bank's page with a pre-filled transfer form.
As soon as the payment is made, it is immediately registered in our system, allowing your order to proceed to processing without delay.
In our shop, we accept a variety of payment options for your convenience, including: Visa, Visa Electron, MasterCard, MasterCard Electronic i Maestro. Rest assured that your card details are secure; our payment service providers ensure top-notch security.
Upon completion of your payment, it is instantly recorded in our system, and we promptly initiate the processing of your order
We offer the option of a standard bank transfer. Once you've placed your order and selected this payment method, we will provide you with all the necessary details to make the transfer in the currency corresponding to your order's currency.
Please note that this payment method may take a few days to be processed and appear in our system. We recommend keeping this in mind if your order is time-sensitive.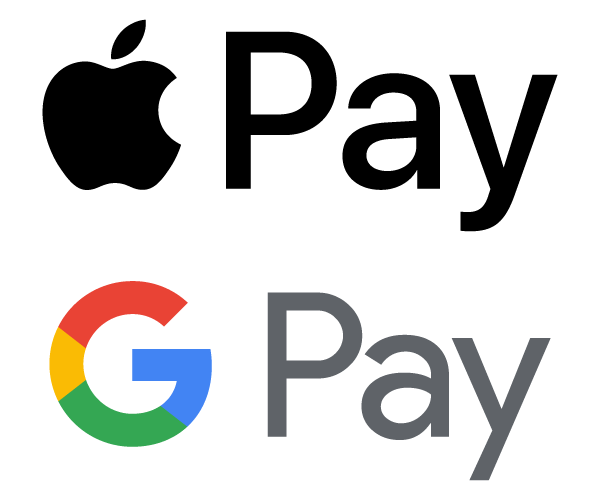 You can use payment services like Apple Pay or Google Pay for a swift and secure transaction. With biometric authentication and encryption, your payment is safe and will be processed immediately, allowing us to begin processing your order right away.
Our system supports payments through PayPal, which includes options for:
American Express, Discover, JCB, Diners Club and EnRoute cards
As soon as the payment is confirmed, we will proceed with processing your order without delay.
Our Stripe payment platform accepts a wide range of bank cards, such as:
Visa, Mastercard, American Express, Discover, Diners Club, and China UnionPay
Additionally, Stripe facilitates various local payment methods depending on your country and currency, which include services like:
Link, Bancontact, EPS, giropay, iDEAL, Sofort, Klarna and SEPA Direct Debit.
Payments are recognized instantly, ensuring that your order is processed promptly.
Purchases without VAT for EU Businesses (Net Pricing)*
If you run a business in the European Union and have an active VAT number registered in the VIES system, you can buy our products without the added VAT. You must provide your account billing details with your company's information, including the VIES-registered VAT number.
For further details about the VAT number, please refer to the European Commission website.
* - This exemption does not apply to Polish businesses, which are subject to the standard VAT rules within Poland.
Troubleshooting Payment Issues
Experiencing an error during payment or is your order still unpaid? You can rectify or update your payment method with ease. Simply go to the "CURRENT" section under the "YOUR ACCOUNT" tab. select your order, and then press "PAY" to choose your preferred payment method.
If payment problems persist, please review your account settings and verify the validity of your data, check any transaction limits, ensure 3-D Secure authorization is active, and confirm that your card is enabled for online purchases.
Custom duties and tax fees
European Union:
For EU countries, customs duties are not typically added due to the customs union, which allows for the free movement of goods. VAT is already included in the price of the products. There might be exceptions for certain high-value items, but generally, orders within the EU are exempt from additional customs fees.

United Kingdom:
For the United Kingdom, orders are exempt from customs duties up to 1,000 euros. Above this value, customs duties and VAT might be added. Since Brexit, the UK is no longer part of the EU customs union, which means that imports from the EU may be subject to customs checks and charges.

Non-EU countries:
When ordering from countries outside the EU, you might be subject to customs and VAT upon delivery. The application of these fees often depends on the value of the sales document. Since we sell our products at a net price (without tax), the customs office in your country will determine tariffs and VAT based on local regulations.
We cannot predict the total amount of these fees due to the varying tax regulations in different countries. To estimate these costs, contact your local customs and tax office with the Proforma invoice that is available after you place an order.
During the delivery process, our logistics partner will inform you if your local customs office requires the payment of tariffs, providing instructions on how to settle these fees. Remember that the courier company is not the recipient of customs duties; they simply facilitate the payment to your local customs authority.
Failure to comply with customs requirements may result in delivery delays, potential return of the products to us, and a possible re-charging of the shipping fee.