You are here:

About Quantum
About Quantum
Permanent make-up is our everyday life. Women who care about their beautiful looks decide to choose such services more and more often. This place was created to answer their highest expectations. In our offer, you will find top quality products, thanks to which your work in permanent make-up will reach a new, higher level. Do you need training or a course that will help you become one of the best in the business? Thanks to Paulina Osinkowska's enormous knowledge and experience it will be possible! Quantum is a brand which was created of real passion for permanent make-up.
Quantum - products and courses made of passion for permanent make-up
ALL YOU NEED IN ONE PLACE
We care about the comfort of your work. That's why we gathered all the products necessary to work with permanent make-up in one place. Whether you look for professional devices to make precise pigmentation possible or products for everyday use, we are sure you will find them here. We offer full equipment for any make-up artist's workplace, regardless of their advancement level. Pigments of various shades, professional cartridges, essential hygenic accessories... Here you will find all of it, and even more! You can rest assured that all the products that we offer will be up to your highest expectations. We choose quality, reliability and comfort of use.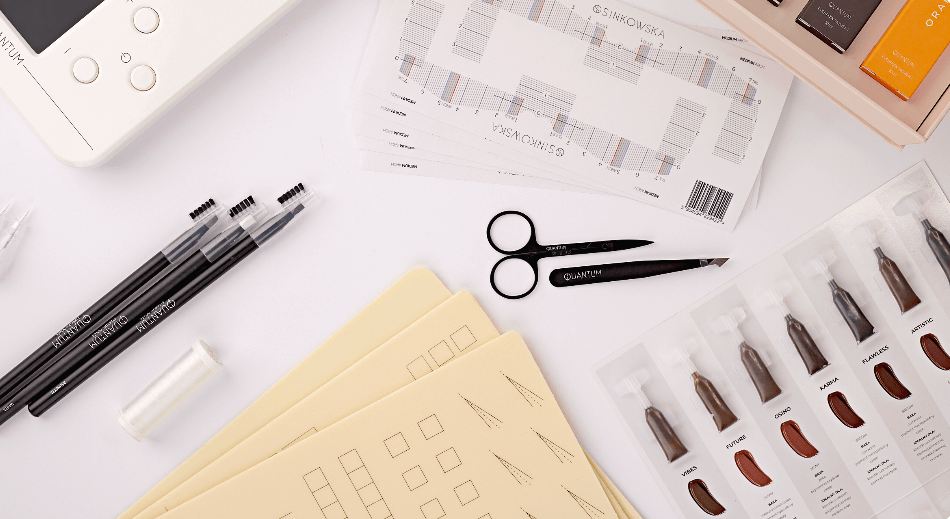 PROFESSIONAL COURSES AND WORKSHOPS
Do you want to get to know new techniques and learn more about permanent make-up? Or maybe you're just starting your adventure in this profession? Regardless of your advancement level, Paulina Osinkowska will help you become even better in this business. The courses, training sessions and workshops she runs are a guarantee of professionalism presented in an accessible way. Depending on your needs and possibilities, you can choose between on-site and online learning. Permanent make-up business keeps growing. Do you want to be up-to-date with the latest trends? In this case, these courses and training sessions are just for you!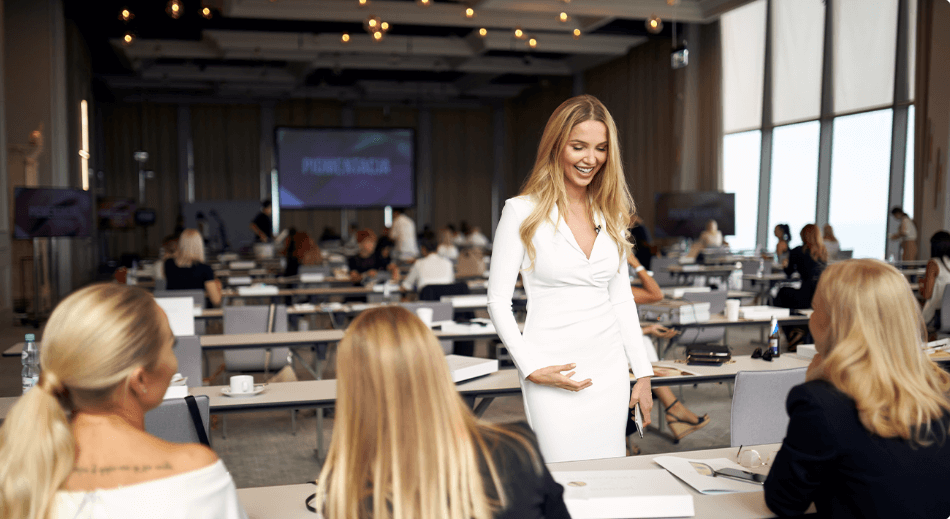 MORE THAN JUST PERMANENT MAKE-UP
Quantum is a company that stands out between many others. Top quality and care for tiniest details allowed our products to reach premium quality. But that's not all! Each order you place is our top priority. You can rest assured that it will be delivered to you as soon as possible and in perfect condition. Yours and your clients' satisfaction lays in our key interest! We also know that trust and good communication are basic in every business. For that reason, if you have any questions or doubts, don't hesitate to contact us! We will gladly respond and provide an honest advice. We guarantee full professionalism and nice service.
FOR BEGINNERS AND ADVENCED ARTISTS
We know very well that everyone started out somewhere. Even the most professional make-up artists had to learn their profession first. That's why our offer includes products created in the interest of the beginners. Here, you will find latex skins to practice with templates. They will allow you to get acquainted with the world of permanent make-up. What's more, the devices we offer are useful not only for work of advanced make-up artists. But that's not all! We have a vast offer of essential accessories to prepare predrawing. Rulers, measures, concealers, pencils... Thanks to our products your work will be much more pleasant with every step you make. We're here for everyone who wants to learn the secrets of permanent make-up and be even better in this business.